a new
approach to healthcare
At PowerSource Chiropractic, we believe in the value of chiropractic care, and also believes that every person should be able to afford this type of care. We have many payment options, you may be surprised!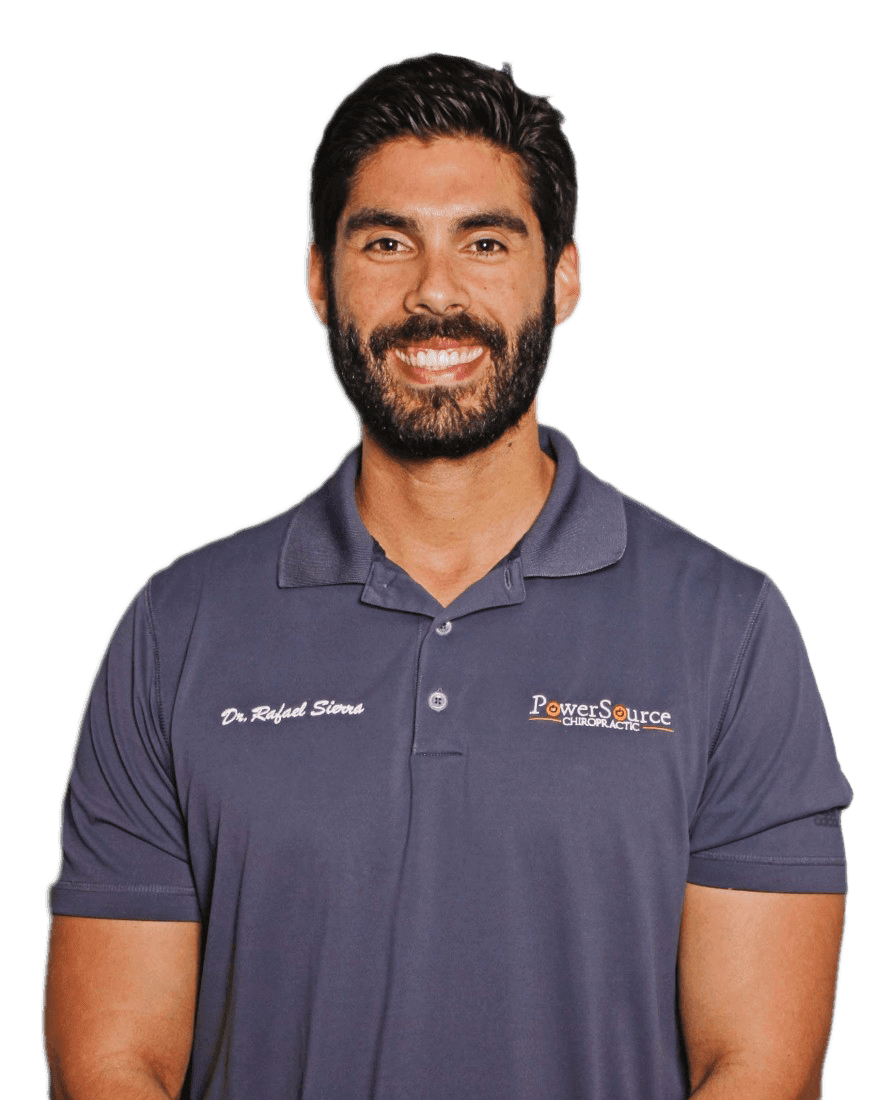 Chiropractor Fort Lauderdale FL
Welcome to PowerSource Chiropractic located at 1907 North Andrews Avenue in Fort Lauderdale, FL. We understand that choosing a chiropractor is a big decision. This article will help you learn the basics of chiropractic care. Please don't hesitate to contact our Fort Lauderdale chiropractors with any further questions you have. We are here to help you achieve your goals.
PowerSource Chiropractic is all about two things: 1) offering amazing top-quality chiropractic care with outstanding customer service, AND 2) educating our patients and community about what chiropractic care really is. Once you get the pain relief you deserve, it is our mission to explain the whats and hows of chiropractic care.
PowerSource Chiropractic
When your body is not at 100% and it results in any type of pain, headaches, or discomfort, you need to trust that your health care provider has your best interest in mind. At PowerSource Chiropractic, getting you out of pain is our #1 priority. Dr. Rafael is highly-trained at diagnosing and treating a wide variety of pain-causing conditions. When you come to visit the office, you'll see for yourself why patients have been talking about how our customer service sets us apart! Call now and experience chiropractic care in Fort Lauderdale.
Our goal is to have the larger Fort Lauderdale and the more local Wilton Manors community become aware that PowerSource Chiropractic can help in most conditions relating to auto accident injuries, headaches, low back pain, neck pain, shoulder, wrist, ankle, knee pain, sleeping difficulty, and overall stress levels.
In order to explain how chiropractic helps these conditions, we conduct a health care talk free to the public with food and drink every month at a local coffee shop. The amazing feedback we get from these talks is what inspires us to keep doing them. If you are interested in attending one of these gatherings, simply give us a call and ask to be put on the reservation list for this month's health care talk.
Chiropractic Explained
Our mission at PowerSource Chiropractic is to get you out of pain. Through our three-phase process, we will create a plan for you while practicing safe and reliable methods to relieve your initial pain. Your office visits will not only help you get back on your feet but might even help you avoid the cost and downtime that often comes with a corrective surgical procedure. We will give you a full evaluation to see if our chiropractic solutions are a good fit to address your needs. If there is a good fit, we can customize a plan of chiropractic care for your condition and health goals.
If you are in need of a chiropractor in Wilton Manors, Oakland Park, Pompano Beach, or the larger Fort Lauderdale Community, consider PowerSource Chiropractic. Dr. Rafael Sierra and his highly trained staff are here to provide chiropractic solutions to address your unique needs. We are a team of healthcare professionals who focus on diagnosing and treating neuromuscular disorders by adjusting and manipulating the spine.
How our Chiropractic Clinic Can Help
Most people first enter our office with complaints of pain in their low back, neck, upper back, shoulders, legs, arms, headaches, etc. Our priority during your initial visits is to get you out of pain. While certain chiropractic offices focus only on the stages of health that come AFTER pain relief, we realize that most people are only concerned with feeling the pain go away in the beginning.
Part of the reason PowerSource Chiropractic utilizes the treatment options that we do is because they are proven to be the most reliable and safest methods to help relieve initial pain symptoms. While we can't predict if you will need one visit or a series of visits to alleviate your pain, you can trust that our focus is in line with your focus during the beginning of your care: PAIN RELIEF!
If you are coming in for treatment related to a car or auto accident, you may have injuries that require very specialized treatment in the beginning. As you transition out of the acute phase of care, we will carefully add and/or delete other treatment to bring you gently into corrective care.