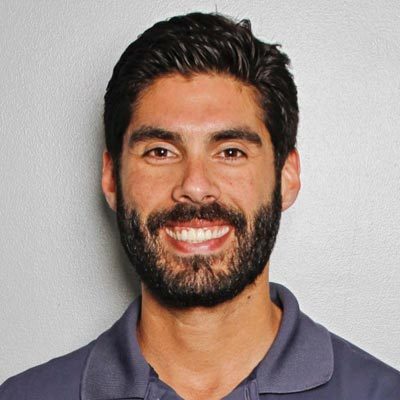 Chiropractor
Rafael Sierra D.C.
Dr. Rafael Sierra was born in Puerto Rico, where he lived most of his life. He went to the University of Puerto Rico and graduated with a major in pedagogy and minors in foreign languages and biology. He also served on mission trips to China, Korea, and participated in many events doing charity work in the Island of Puerto Rico. A little later he got certified as a personal trainer and volunteered to train and educate an elderly group on fall prevention.
Then he moved to Marietta GA, to pursue his passion, graduating from Life University with his Doctorate of Chiropractic degree. During that time he served in the Full Spine Club helping new students to improve their chiropractic technique and skills. Being a chiropractor, Dr. Rafael is able to combine what he likes the most: to educate and to serve.
No matter what the cause of your spinal issues, Dr. Rafael has a technique to help you. From full spine diversified adjustments to extremity adjusting and the Activator Method. PowerSource Chiropractic will assist in relieving the pain and sleeplessness spinal issues can cause.
Chiropractic Techniques
Full Spine/Diversified
Thompson Method
Cox Flexion-Distraction Method
Extremity Adjusting
Activator Method
Arthrostim Method
Educational Links
Chiropractor
Joseph Pineda D.C.
Dr. Joseph Pineda was born in Silver Spring, MD. As a devoted sports player, he saw the benefit of healing under chiropractic care from a young age. At the age of 15, he moved to South Florida where he continued to play sports and develop a love for a career in the chiropractic field. 
He earned a Bachelor's degree in Biomedical Science from National University of Health Sciences in Lombard, IL.
After which he graduated with a Doctorate of Chiropractic from Palmer College of Chiropractic - Florida Campus. Dr. Pineda has worked in the chiropractic field for over 20 years. He has received certifications for Rocktape FMT, he has a deep understanding of nutritional and supplementation benefits and has a genuine desire to help people on the path to natural health and wellness.
Monday
10:00am - 6:00pm
---
Tuesday
3:00pm - 6:00pm
---
Wednesday
10:00am - 6:00pm
---
Thursday
Closed
---
Friday
10:00am - 6:00pm
---
Saturday
10:00am - 1:00pm