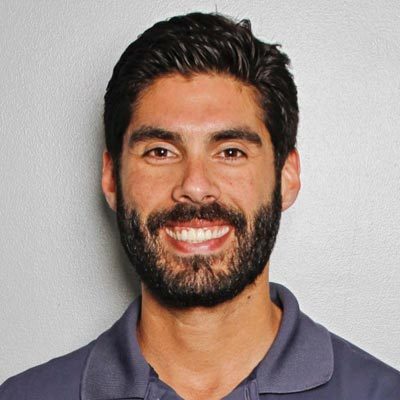 Chiropractor
Rafael Sierra D.C.
Dr. Rafael Sierra was born in Puerto Rico, where he lived most of his life. He went to the University of Puerto Rico and graduated with a major in pedagogy and minors in foreign languages and biology. He also served on mission trips to China, Korea, and participated in many events doing charity work in the Island of Puerto Rico. A little later he got certified as a personal trainer and volunteered to train and educate an elderly group on fall prevention.
Then he moved to Marietta GA, to pursue his passion, graduating from Life University with his Doctorate of Chiropractic degree. During that time he served in the Full Spine Club helping new students to improve their chiropractic technique and skills. Being a chiropractor, Dr. Rafael is able to combine what he likes the most: to educate and to serve.
No matter what the cause of your spinal issues, Dr. Rafael has a technique to help you. From full spine diversified adjustments to extremity adjusting and the Activator Method. PowerSource Chiropractic will assist in relieving the pain and sleeplessness spinal issues can cause.
Chiropractic Techniques
Full Spine/Diversified
Thompson Method
Cox Flexion-Distraction Method
Extremity Adjusting
Activator Method
Arthrostim Method
Educational Links
Chiropractor
Fernando Agustin Henin D.C.
As a native Argentinean from Buenos Aires, I received my Bachelors of Health Science from Keiser University in West Palm Beach, where I also got my education and diploma in Chiropractic Medicine.
As a forward thinker, I made a pivotal decision to travel to the United States in 1999, knowing I would have opportunities to succeed as a professional.
In the United States, I learned to become fluent in English and I was a successful independent business owner in the booming industry of construction, up until 2005. then I had the business insight to make a strategic decision to change my career in 2006. Appreciative of an industry that can be hard on the body, I decided to follow my passion to help people heal naturally.
I attended Atlantic Technical College, in Coconut Creek, to get my LMT License (licensed massage therapist) in 2007. I continued my education, taking classes toward my Associates in Arts at Broward College and continued my education. In 2014 I graduated with my C.C.P.A. License (Certified Chiropractic Physician's Assistant) from Sherman College of Chiropractic.
I have worked with Dr. Sierra DC @ Power Source Chiropractic since April of 2022. I gathered tremendous experience in caring for my patients all the way through my career. I found my passion for helping others through chiropractic care, physical rehabilitation, and natural healing. When I'm not helping people heal from injuries and pain, I love to paint acrylics, do projects at home, and to play some sports like racquetball and soccer. I follow Leo Messi for many years and my home soccer team is "La Academia", also known as "Racing club of Avellaneda"
Monday
10:00am - 6:00pm
---
Tuesday
3:00pm - 6:00pm
---
Wednesday
10:00am - 6:00pm
---
Thursday
Closed
---
Friday
10:00am - 6:00pm
---
Saturday
10:00am - 1:00pm